Up to 25% off DIRECTV's popular programming packages for 12 months!
Up to 3 FREE HD Receiver Upgrades or up to 3 standard receivers FREE!
Access to the best local and national HD Channels free for first 3 months!
CALL NOW TO SIGN UP FOR THESE GREAT OFFERS!!

Enhance Your Business with DIRECTV®
Grow and enhance your business through unique and innovative DIRECTV® programming. No matter what your business, DIRECTV has the perfect TV package for your company with over 160 channels, exclusive sports packages - NFL Sunday Ticket™, NASCAR Hotpass™ and NCAA Mega March Madness™ - HD channels and even foreign-language programming. Enhance your customer's experience with access to breaking news, ultimate sports programming and an amazing variety of TV entertainment.
CMS Helps You Get the Most From DIRECTV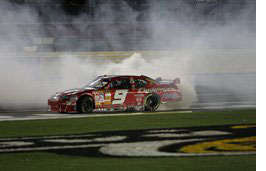 As an Authorized DIRECTV for Business Dealer, at Creative Media Solutions we do the little things that make a difference. Like working with you to create the ideal package that suits your specific business and meets your needs. We are local and experienced professionals who are qualified to deliver the proper equipment, content and service and always come fully prepared for every installation.

Once your new system is installed, we teach you how to use it to customize the visual ambiance of your establishment to get the biggest return on your investment. And we don't just walk away after the system is set up. If you have any questions or concerns you can contact us anytime for assistance.
Not Just Great Television

If you are looking for audio as well as video solutions, DIRECTV now offers SonicTap music system which provides up to 84 interruption-free channels of music (depending on your channel package), with a wide array of genres and formats.
Call 916-408-6880 now for more information!